Trigger Warning: Description of sexual assault

A video clip of a doctor sexually violating a patient is widely circulating on social media with the claim that a pregnant woman was raped by a doctor named Islam Muhammad in the operation theatre of a hospital. Sharing this clip on Twitter, user Sumit Kumar Sondhi wrote in Hindi, "Doctor Islam Mohammad, who raped unconscious pregnant women in the operation room." (Archive.)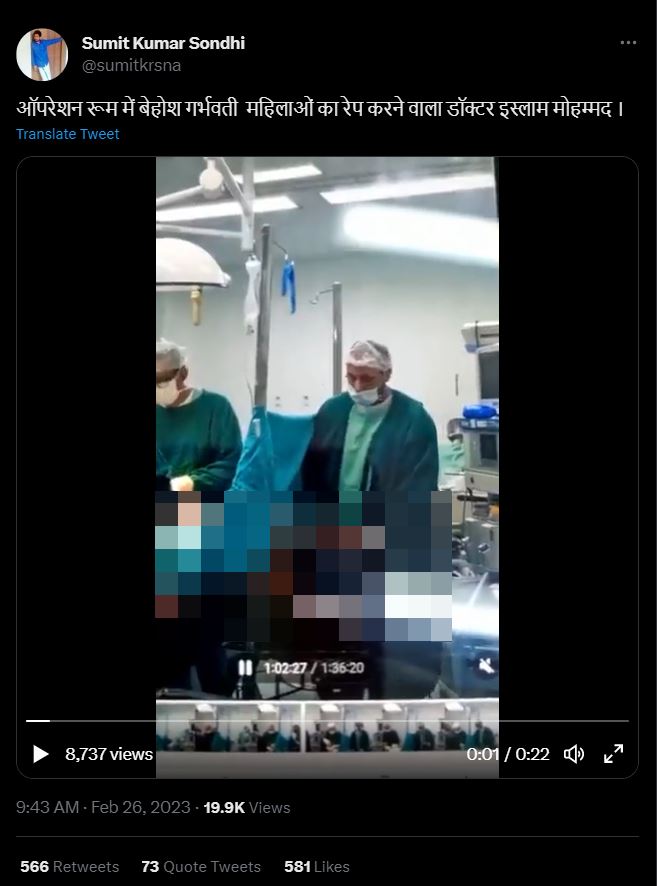 Another Twitter user Shivani Yaduvanshi also shared the clip with the same captions. (Archive.)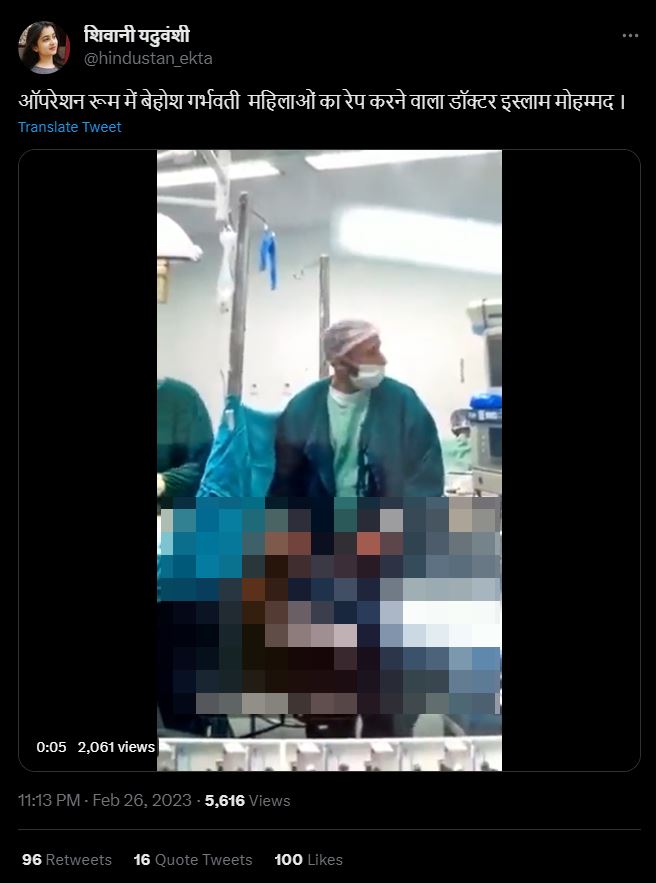 Other Twitter users who have shared the videos include @ManavPatel123, @SurajMi50567890, @maxchandan16 and many more. [gallery type="slideshow" size="full" ids="149142,149143,149144"]
Fact Check
We broke down the video into key-frames and performed a Google reverse image search. This took us to a tweet by The Rio Times from July 2022. As per this tweet, the man in the video is Brazilian doctor/anesthesiologist  Giovanni Quintella Bezerra, who was caught on camera orally raping a woman during a C-section. The tweet also says that the doctor was later placed under arrest. Alt News has not embedded the tweet as the video provided on the platform was not blurred.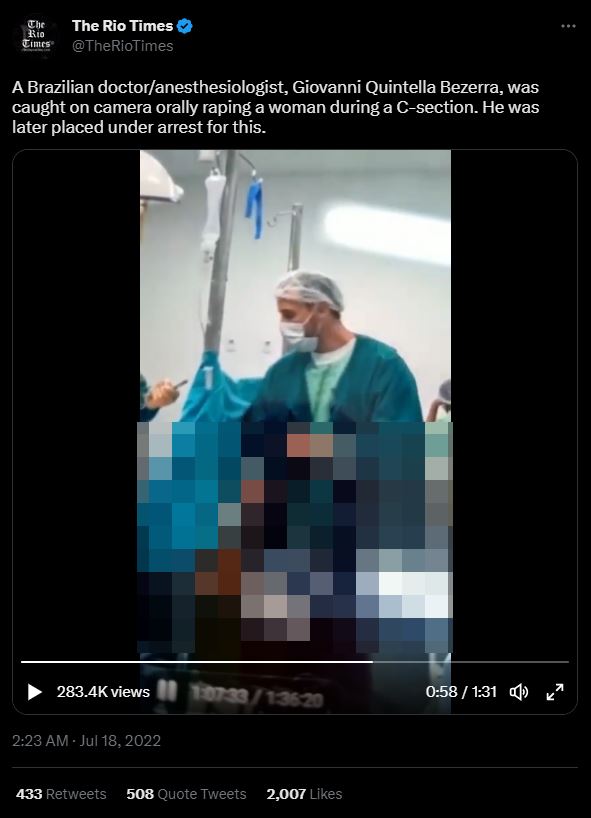 We performed an additional keyword search using the words "Doctor Giovanni Quintella Bezerra". This took us to a detailed report by Daily Mail. As per this report, Giovanni Quintella Bezerra, 32, had qualified as an anaesthetist in April 2022, three months before his video went viral. It says that some of Bezerra's colleagues grew suspicion of him after it was noticed that he sedated C-section patients so heavily that they were barely conscious. After this, during a surgery in which Bezerra was involved, nurses placed a mobile phone in a cabinet and recorded him. It was seen that as surgeons operated on the patient, Bezerra strategically positioned himself near the head of the patient and raped her. Because of a surgical curtain, the other doctors could not see him in the act. The report says that five other patients came forward after the incident was widely reported in the media. A local media outlet called 'Globo' reported that the same doctor was previously accused of misdiagnosing a patient after which the patient was put in a 23-day coma.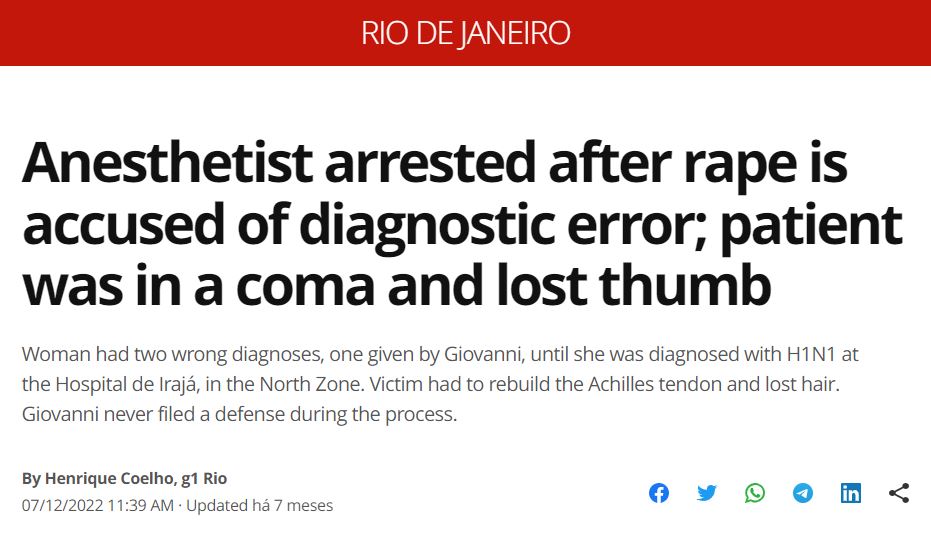 In November 2022, CNN Brasil reported that a bail request for Giovanni Quintella Bezerra was rejected by the local courts. A detailed report about Bezerra's arrest was also published by CNN, with additional information about the risks of high doses of sedatives. So, it can be confirmed that the video is from Brazil and the individual arrested is Giovanni Quintella Bezerra. To sum it up, a video in which a doctor can be seen sexually violating a patient was shared with a false claim that the doctor's name was Islam Muhammad.