In the last few days, several social media users affiliated with the Right Wing have shared a video on Twitter, which shows a man physically assaulting a child. The users have claimed that this was allegedly a Hindu child to be taken care of by a Muslim neighbour, who had beaten him up so that he said "Allah Pak". A Twitter handle named Ach Ankur Arya Official shared this video which currently has over 45,000 views. The video has gone viral since. Twitter took down the video for violating its policies.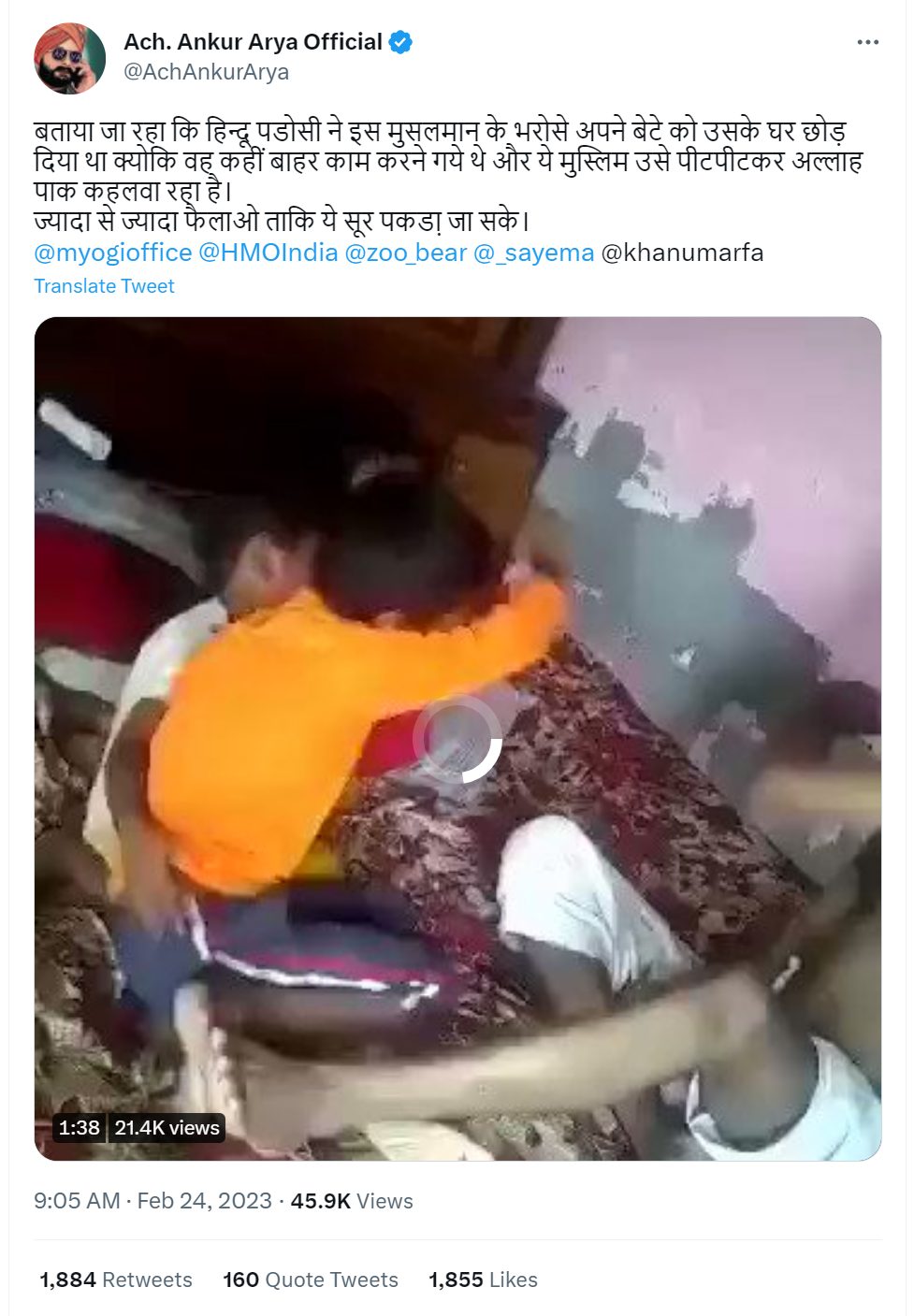 Another Twitter account by the name Pt. Shrikant Upadhyay

also shared the same

video and a similar claim. It has over 20,000 views at the time of the writing of this article. His twitter bio describes him as 'राष्ट्रीय उपाध्यक्ष राष्ट्रीय युवा वाहिनी' and he has Prime Minister Narendra Modi and UP chief minister Yogi Adityanath's photos on his cover picture. This tweet, too was taken down by the platform.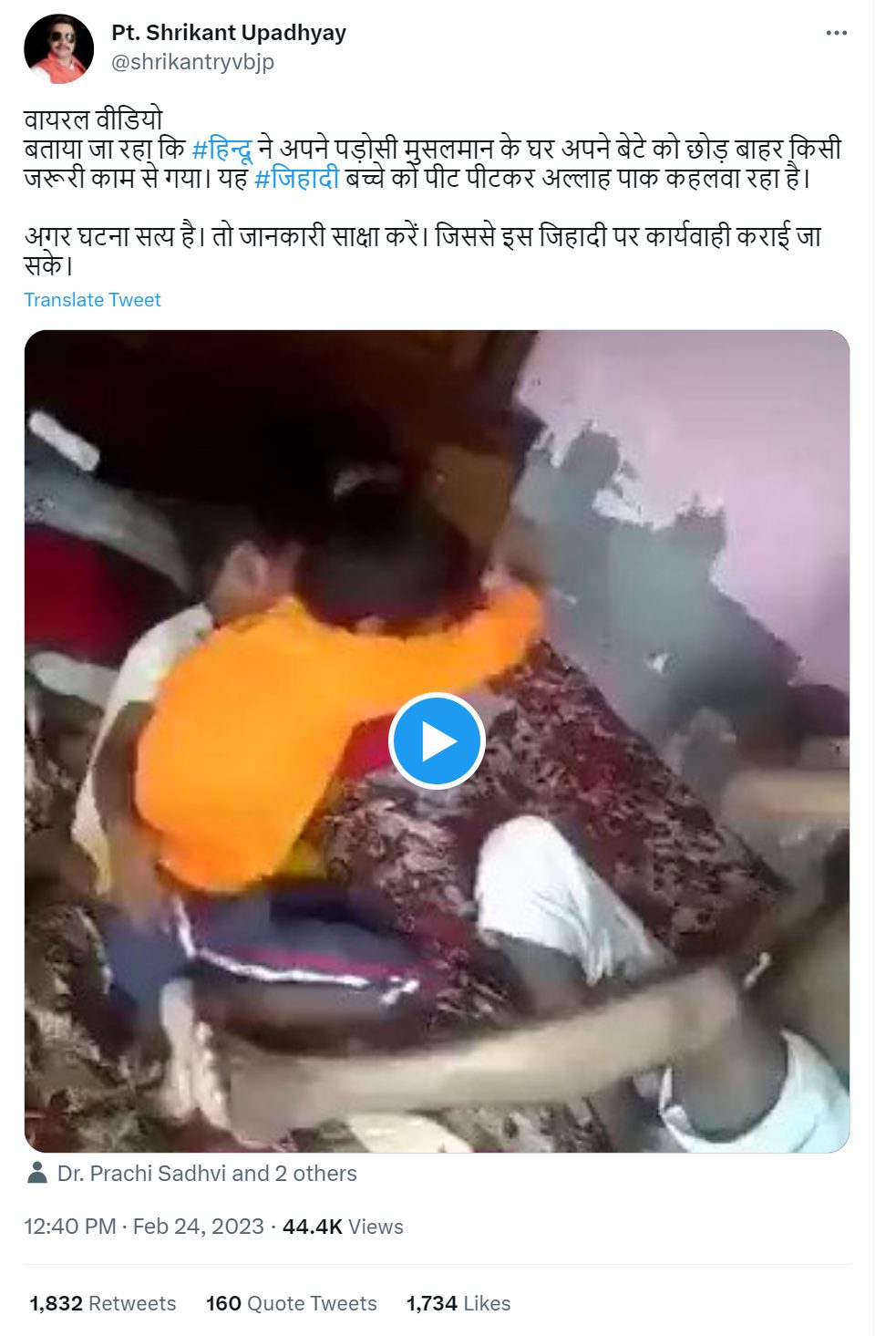 Fact Check

Using the InVId software, Alt News broke down the viral video into its various key-frames and came across news articles from July 2022. These reports were from Pakistani news outlets ARY News and 24 News HD describing the incident.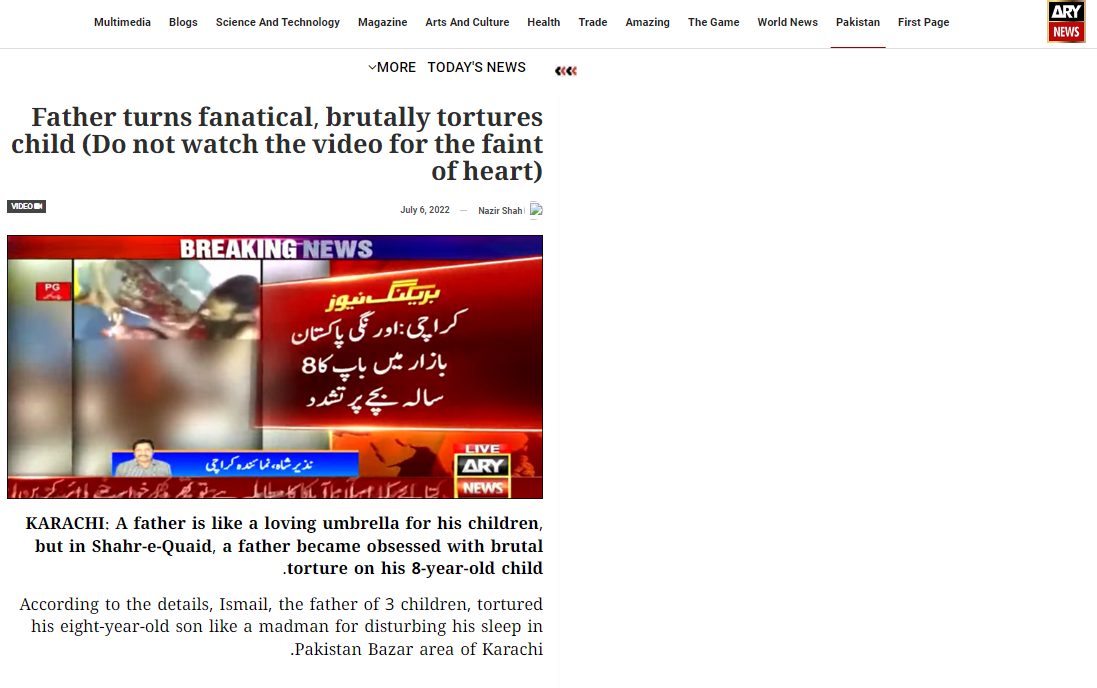 The reports said Ismail, a father of three children, had roughed up his eight-year-old son when his sleep was disturbed. The incident took place in the Pakistan Bazar area in Karachi. The official Twitter account of Karachi Police shared images of Ismail Ould Ibrahim after he had been arrested.
ایس پی صاحب اورنگی ڈویژن کی سربراہی میں ایس ایچ او پاکستان بازار نے کاروائی کرکے ملزم اسماعیل ولد ابراہیم کو گرفتار کیا۔

گرفتار ملزم کو مزید قانونی کاروائی کے لئے تفتیشی حکام کے حوالے کیا جائے گا۔ ترجمان ضلع ویسٹ پولیس pic.twitter.com/8gpzTWI5LV — Karachi Police (@KarachiPolice_) July 6, 2022
Therefore, the video that has been circulating on social media claiming a Hindu child was beaten up by a Muslim man is actually an old video from Pakistan, where a father was physically torturing his son. The accused's name is Ismail Ould Ibrahim. He was later arrested. Vansh Shah is an intern with Alt News.