Reports of multiple incidents of Hindi-speaking migrant labourers allegedly being attacked in Tamil Nadu have flooded social media in the past few days. Alt News has already fact-checked five such claims made on the basis of videos and shown that the viral clips are not related to any such attack. In this context, a purported newspaper clipping of Dainik Jagran is widely circulating on social media. The clip is dated March 2. The headline says Hindi-speaking labourers are being killed in Tamil Nadu. It also says that Tamil natives have asked Hindi speakers to vacate the state before March 20. It has a photo of Tamil Nadu chief minister M K Stalin. The text says that Stalin has asked Hindi-speaking migrant workers to leave and that the Tamil Nadu government won't be responsible for whatever happens to them if they don't. It also has a photo of Uttar Pradesh chief minister Yogi Adityanath. There is a quote where he requests workers to return to UP and says that the state will provide employment to them as a number of deaths have occurred in Tamil Nadu. Below we have provided the newspaper cutting.
This claim is viral on WhatsApp circles. Alt News has received multiple requests on its helpline (+91 7600011160) to check the veracity of this claim. [gallery type="slideshow" size="full" ids="149972,149973"] This claim is also circulating widely on Facebook.
Fact Check
A quick glance at the clipping suggests that it is not genuine as the 'report' is not only incomplete but is also poorly written using Google Input Tools. Some of the errors have been highlighted below: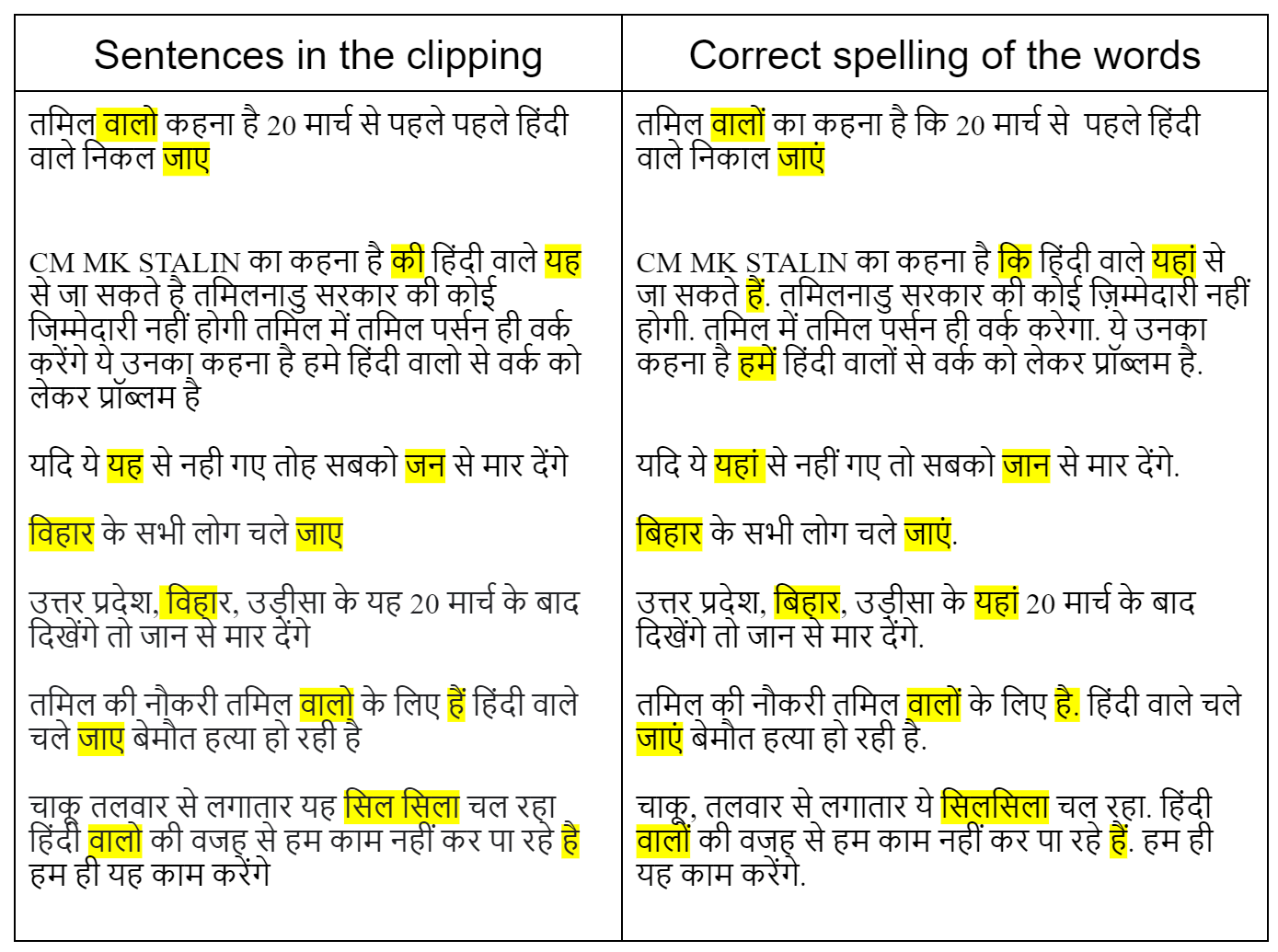 There are also other factors like the usage of English words in the Hindi text, such as 'Tamil person', 'worker' and 'UP me'. Additionally, we also noticed a watermark that reads "News Banner Maker". Taking note of this, we found an application of the same name on the Google play store that allows users to make such newspaper cuttings. One of the templates the app has is the same as the viral image.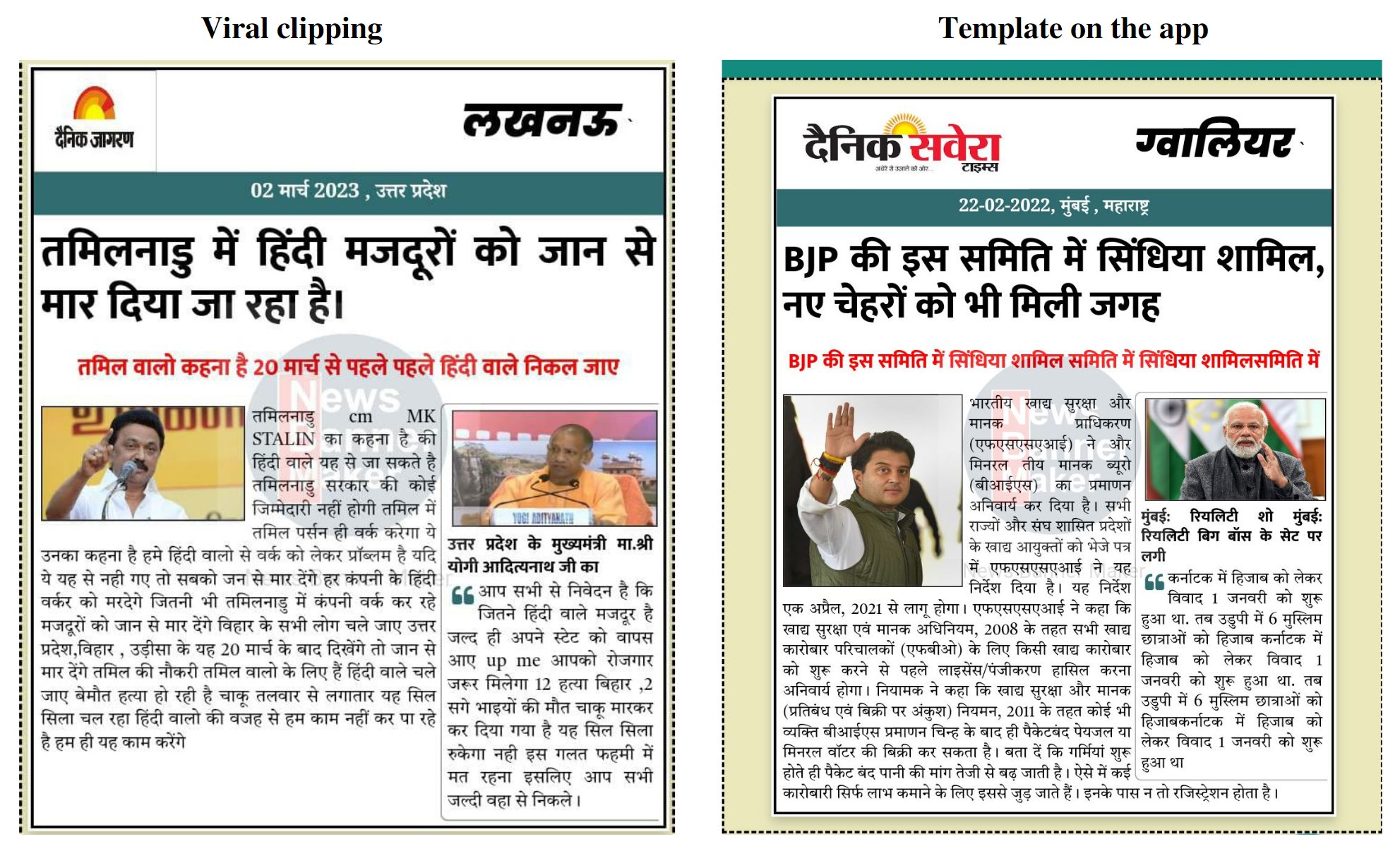 Hence, it is clear that a newspaper clipping created using an app is being falsely shared as a piece of news that says Hindi-speaking migrant workers are being asked to vacate Tamil Nadu as the government will not be providing any protection.