In the day and age of WhatsApp forwards, even a video as ridiculous as one of Donald Trump holding up a BJP poster becomes viral and the truth for many. Over the last few days, multiple Modi/BJP supporters have been sharing a couple of videos showing Donald Trump holding up a poster which says "Vote for BJP" on social media. Here are a few examples:
  Trump has supported BJP. Now no doubt on credentials of modi ji. Posted by Pankaj Agarwal on Wednesday, February 8, 2017
And another one:
  Vòťè fòŕ òñĺý 4 BJP Posted by Puneet Naagar on Wednesday, February 8, 2017
There are hundreds of such posts on Facebook and probably a few times over on WhatsApp. And if one doesn't apply one's mind (at all) as to how it is completely preposterous to think that an American President would do so something like that, the video does look 'real'. However, the URL at the bottom right corner of the video 'DonaldDraws.com' reveals the story. That URL redirects to this Android Doodle application which is an App that lets you create GIF images of the kind that can be seen in the above videos. You can add text/image depending on what you want Trump to display and the APP creates an animiated GIF for you. The animated GIF can then easily be converted into a MP4 video and be circulated on social media. [caption id="attachment_534" align="aligncenter" width="640"]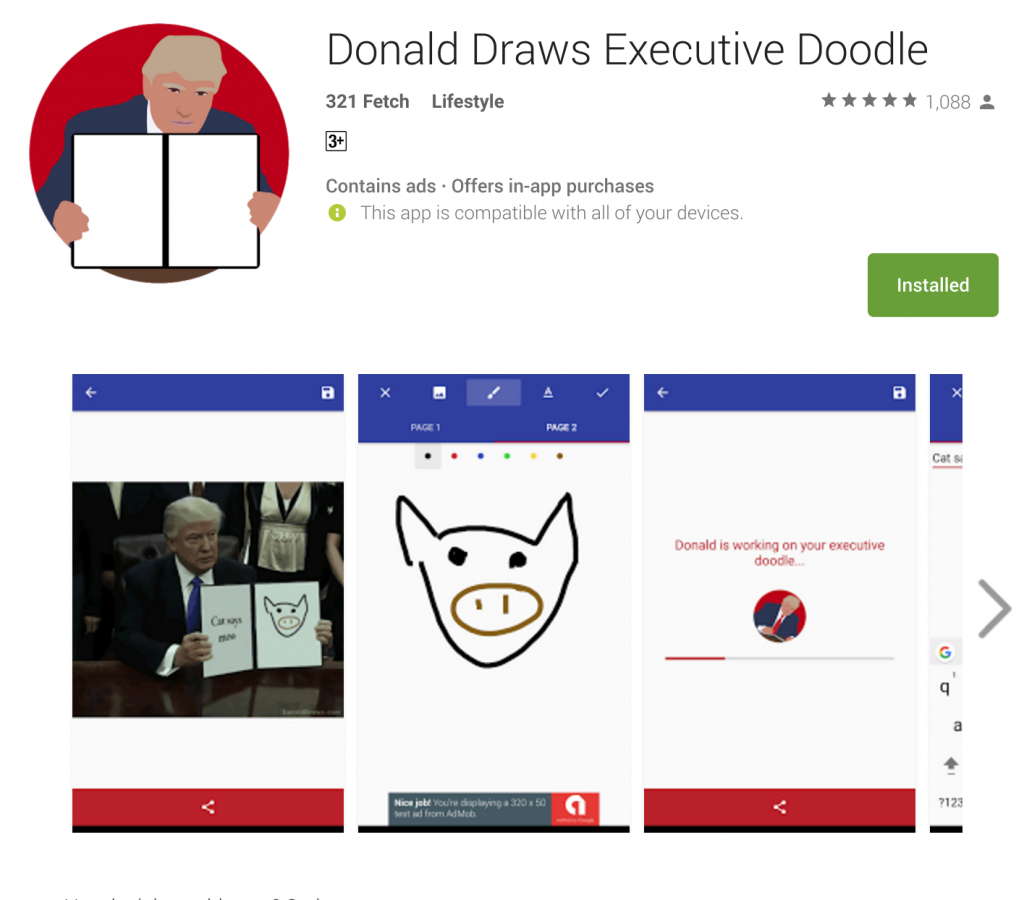 Donald Draws Executive Doodle Android App[/caption] We created one where Donald recommends altnews.in. [WPGP gif_id="536" width="600"] So, that's that.