On January 15, a Yeti Airlines flight from Kathmandu to Pokhara in Nepal crashed killing at least 68 passengers. There were 72 people on board, including crew members. Search operations are still on at the time of the writing of this article. In this context, multiple Indian news outlets published a photo of a flight wreckage with officials and locals standing next to the debris. India Today published a report carrying the photo as a thumbnail. The description of the photo in the article reads, "A passenger plane, ATR-72, carrying 72 people onboard, crashed in Nepal's Pokhara on Sunday." [gallery type="slideshow" size="full" ids="143489,143490"] Others who carried the image included DNA, Live Hindustan, OneIndia, News18 Hindi, Aaj Tak and ANI Digital. [gallery type="slideshow" size="full" ids="143491,143492,143508,143509,143510"]
Fact Check
We performed a reverse image search using Google and came across the same photo in an article published by CBS news in 2015. It was a compilation of air crashes that have taken place over the years across the globe.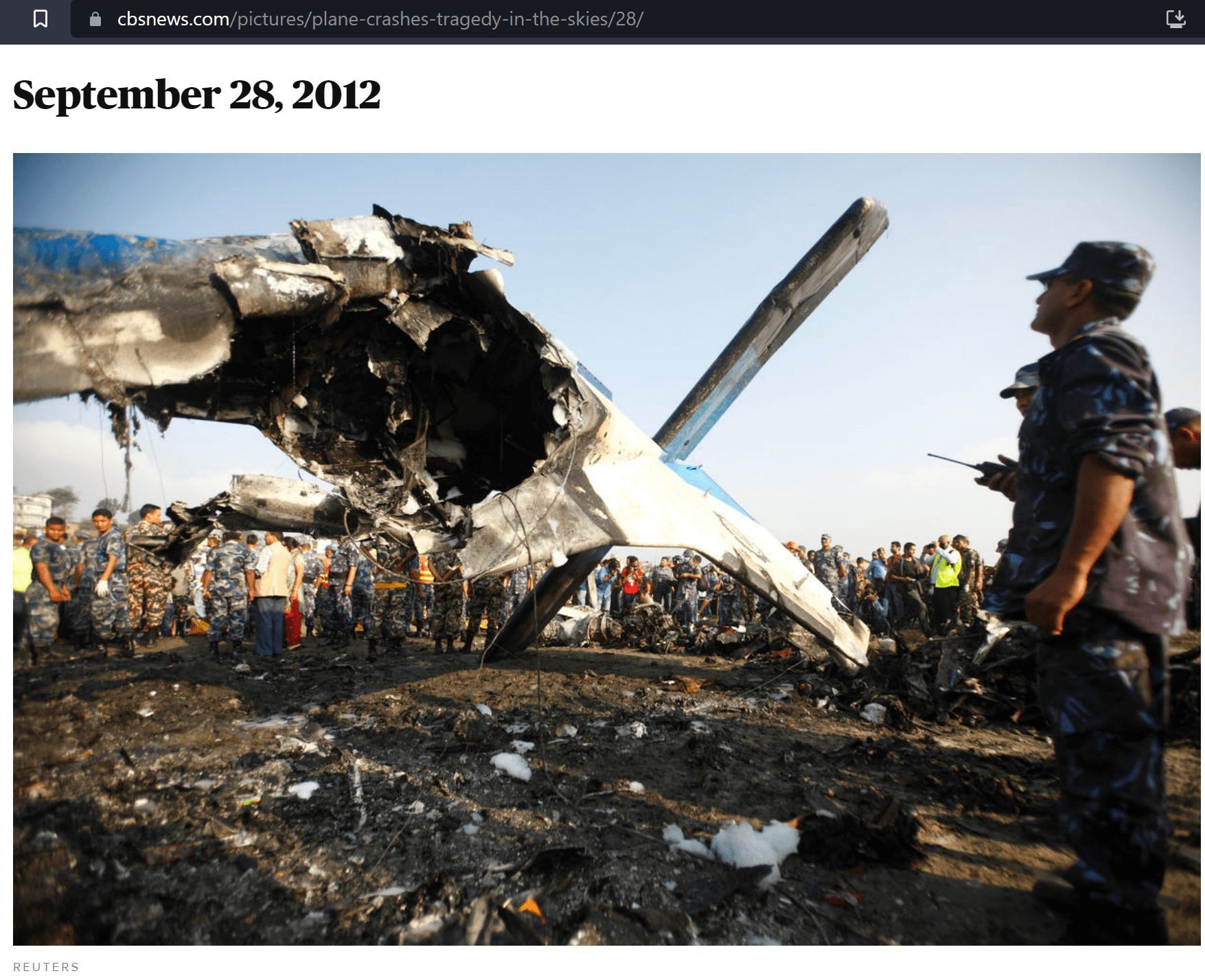 The description suggests that the photo is of the wreckage of a Dornier aircraft owned by a private firm, Sita Air. It crashed in Kathmandu in September 2012 and the viral photo has been credited to Reuters. The same photo can be found in Reuters' photo archive. The photo is dated September 28, 2012.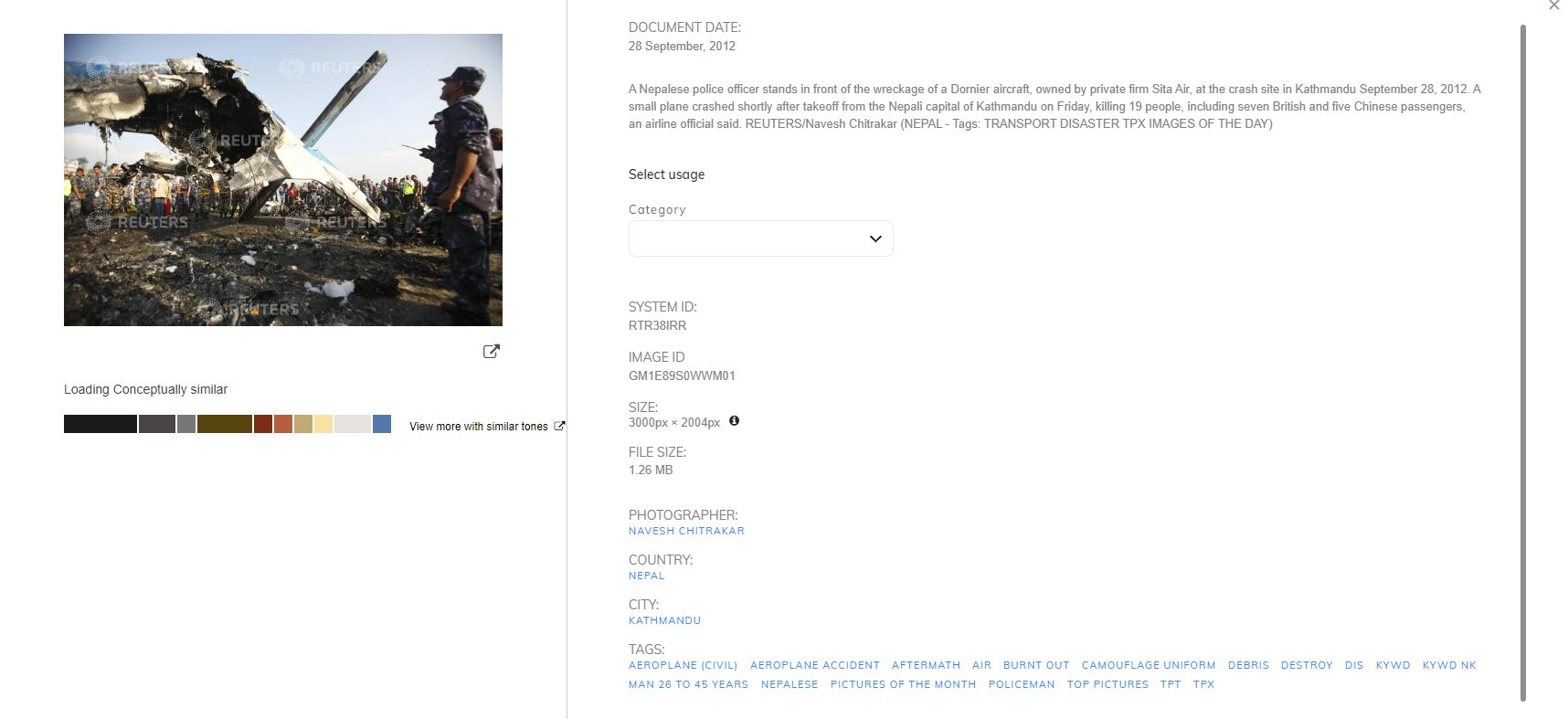 France24 reported in 2012 that the plane carrying 19 passengers had taken off from Kathmandu and was headed to the town of Lukla when it plunged into the banks of a river near the city's airport around daybreak. It had 12 foreigners, including seven British and five Chinese nationals. A BBC report from 2013 says that the crash may have happened due to it being overloaded. Additionally, an Al Jazeera video report from 2012 shows the wreckage from multiple angles, including the plane on fire just minutes after it crashed. [youtube https://www.youtube.com/watch?v=hPWLCKBSwBw] To sum it up, a photo of the wreckage of an aeroplane that had crashed in Nepal in 2012 was carried as a visual of the January 15, 2023 crash that took place in Nepal's second-largest city.