A photograph of two individuals in police custody is going viral on social media as 'Barber Jihad' in Mumbai. It is claimed that these two individuals have confessed to the Mumbai police that barbers receive funds from local mosques to make incisions with HIV-infected blades while providing service to Hindu customers. Twitter user Shashikant Kinger shared this photograph and wrote in Hindi, "Breaking News... Mumbai Barber Jihad **** A Mullah confessed to the police that money is received for barber jihad in mosques. In which they are being taught to make a slight incision with the AIDS-infected blades on Hindus. And more and more boys are being groomed for this covert warfare."
ब्रेकिंग न्यूज... मुंबई नाई जिहाद**** एक मुलले ने पुलिस के सामने कुबूल किया कि मस्जिदों में नाईजेहाद के लिए पैसा मिलता है । जिसमें हिंदुओं को एड्स के ब्लेड से हल्का सा चीरा लगाने के लिए सिखाया जाता है. और ज्यादा से ज्यादा लडको को अंदरूनी युद्ध के लिए तैयार किया जा रहा है। pic.twitter.com/cMBTNlcgN9

— Shashikant Kinger (@samsonindia66) February 27, 2023
Another Twitter user Manoj Srivastava also shared the photograph with the exact caption in Hindi.
ब्रेकिंग न्यूज मुंबई नाई जिहाद एक मुलले ने पुलिस के सामने कुबूल किया कि मस्जिदों में नाईजेहाद के लिए पैसा मिलता है जिसमें हिंदुओं को एड्स के ब्लेड से हल्का सा चीरा लगाने के लिए सिखाया जाता है और ज्यादा लडको को युद्ध के लिए तैयार किया जा रहा है सभी हिंदू-नाई से ही सेव-कटिंग कराये। pic.twitter.com/1wgg6m87mA

— Manoj Srivastava (@ManojSr60583090) February 27, 2023
Other Twitter users who have shared this photo with the claim include @ravindranaspure, @JAGDISHLATHIYA5, @balugandge and many more. [gallery type="slideshow" size="full" ids="149264,149265,149266"] The claim is also viral on Facebook and WhatsApp. Alt News has received multiple requests on its WhatsApp tipline (+91 7600011160) to verify the veracity of this claim. [gallery type="slideshow" size="full" ids="149267,149268,149269"]
Fact Check
We noticed that the bottom right corner of the photograph contains the old logo of India TV. We found out through a keyword search that the logo of India TV present in the viral image has not been in use since 2013. This suggests that the viral picture could at least be a decade old.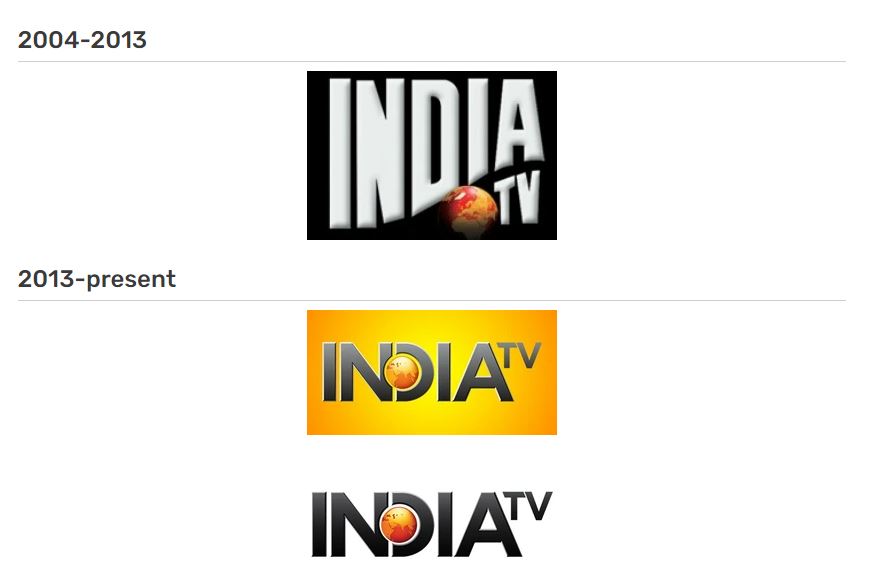 Taking note of this detail, we performed a reverse image search using Google Lens and came across a video report from India TV published in July 2013. The title of the video says, "Mumbai police arrests Bhojpuri actor Irfan Khan for credit cards theft". It can be seen that the viral image is taken from this video.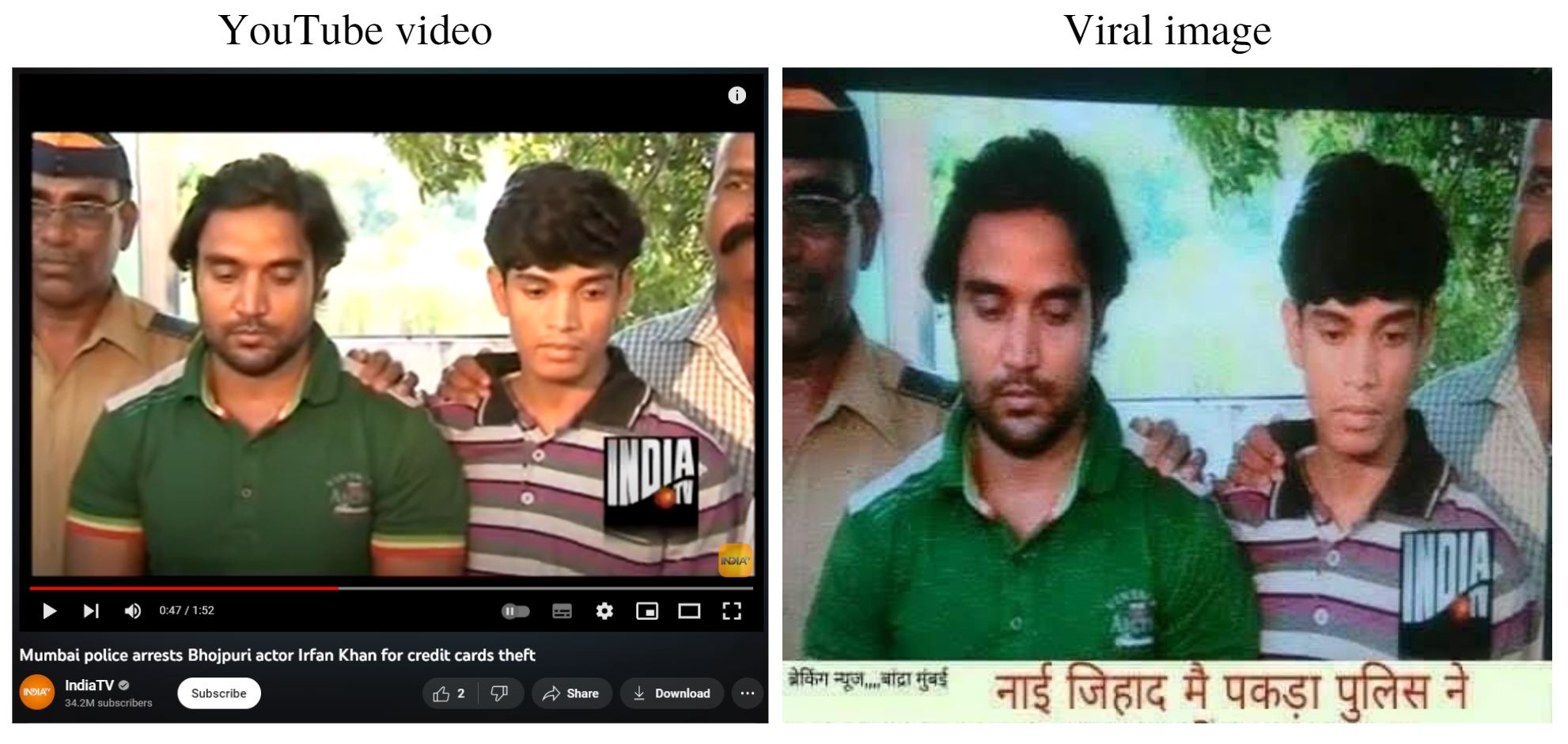 Additionally, Alt News spoke with a Mumbai-based crime reporter who told to us that no reports of 'barber jihad' has come to their notice, and they have never heard of such a thing as 'barber jihad'. Readers may note that as per UNAIDS, "Any kind of cut using an unsterilized object, such as a razor or knife, can transmit HIV. Sharing razors is not advisable unless they are fully sterilized after each use." To sum it up, a photo of a Bhojpuri actor arrested in 2013 for alleged credit card theft was shared with the false communal claim that two Muslims confessed to Mumbai police that they were part of "nai jihad" (barber jihad).